About Progress Capital Management
Progress Capital Management is one of the financial industry's growing firms.
We are committed to keeping a one on one style relationship with our clients.
We specialize in providing comprehensive:
Wealth Management Services
Estate Planning
Insurance Solutions
Education Planning
Tax Planning and Preparation.
Our aim is to maximize your after-tax return while paying special attention to your concerns about risk, so that you may enjoy life now and throughout retirement.
On this site, you willl be able to find more information about our firm and the services we provide. If you have any questions or comments, please feel free to contact us.
Our Focus
Why Do I Need Progress Capital Management?
"I don't have the time or expertise needed to get my family's finances in order"
We, here at Progress Capital Management, have a great deal of expertise in dealing with various personal financial matters. We can help to assess your current situation, set goals, and recommend specific actions to be taken. Progress Capital Management is committed to providing on-going service to ensure that you are always on track towards meeting your long-term goals.
"I always seem to have trouble putting money away for the future, even though I earn a good income."
Success in the professional world does not always ensure financial security and prosperity. The key is to find a balance between today's needs and those of the future. We can help to ensure that enough funds will be available for you now and when you retire.
"Even though we spend a great deal of time preparing our income tax returns, we are never sure whether we have taken advantage of all opportunities to minimize our taxes."
In addition to managing our client's investments, we also take on the responsibility of preparing their tax returns. Since we have intricate knowledge of their financial affairs, we are able to implement tax strategies that will yield the maximum benefit.
"Our family has recently experienced a change in our lives which will impact our finances."
Progress Capital Management is here to help you through both good and bad changes in your life. We realize that the road to financial prosperity is sometimes filled with unexpected turns. It is our policy to work with you to prepare for these turns so that your plan is equipped to deal with them.
Our Philosophy
The philosophy of the Personal Prosperity Program™
Progress Capital Management recognizes that your life is simply not one-dimensional. There is more to you than just your financial wealth. The Progress logo symbolizes the different aspects of your life.
Looking closely at the Progress logo, you will notice that within the circle are four black lines that each form a "P." These Ps represent the different dimensions of your life:
Professional
Physical Health
Personal Relations
Prosperity (Financial)
Finding time to devote to each aspect of your life is a challenging task. If you were to focus all of your attention on your professional life, you may suffer on a physical or personal stand point. If your personal relations are a source of stress, your financial prosperity may be hindered.
The Personal Prosperity Program™ will assist you in achieving a balance between these four components of your life. We can make a positive impact on your financial prosperity, and, in the process, leave you with more time to take care of your health, to spend with your family and to advance your career. Progress Capital Management wants to ensure that you are prosperous today and in the future.
About Sunil Chugh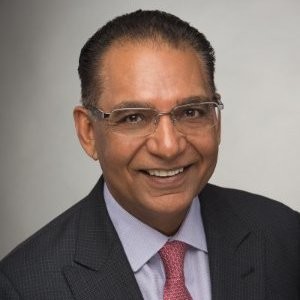 Sunil Chugh is a Certified Financial Planner CFP® who specializes in Wealth Management Services*, Estate Planning, Insurance Solutions, Education Planning, and Tax Planning and Preparation. He has been the CEO and President of Progress Capital Management since 1990.
* Investment products are provided through Aligned Capital Partners Inc.